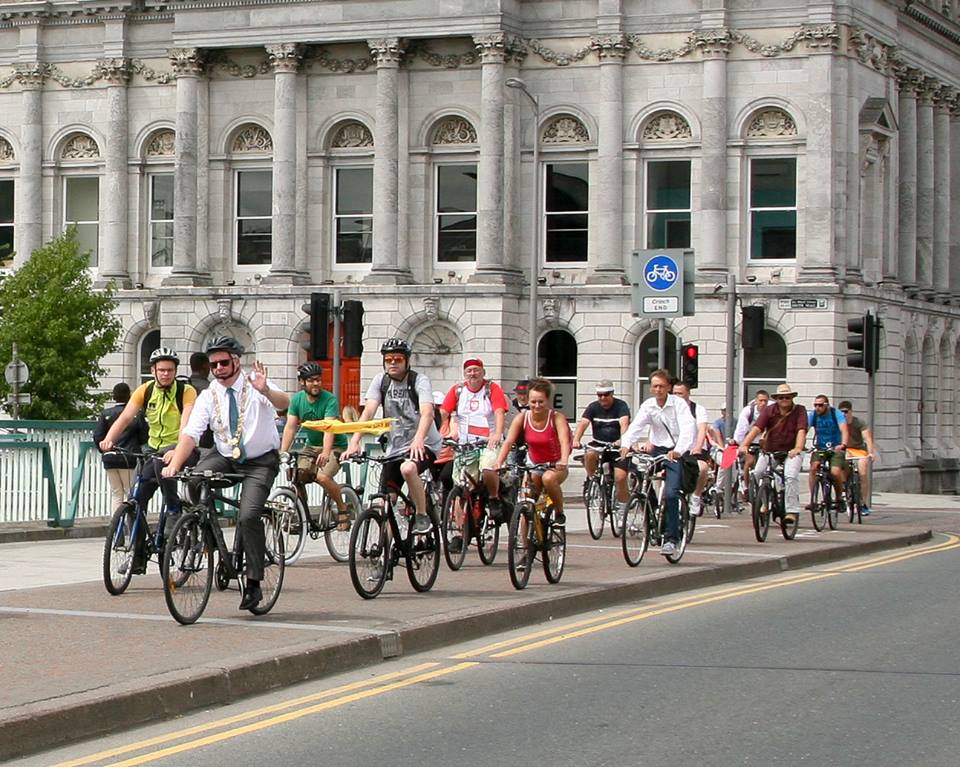 Cork Cycling Festival isn't your average festival. Embrace the fun that can be had in and around cork with others, on your bicycle, recumbent and unicycles.
There are cycles for Beginners, Families, the Curious and Adventourous.
Please be advised to register via email on corkcyclingfestival@gmail.com or select 'Going" on the Facebook event page if wish to participate. Events are free but it is mandatory to register due to current regulations and health guideline! 
Friday 17th of Sept
|17:00pm| Festival Opening and Cultural city cycle 
@ The Fountain Grand Parade
Once again it is time to revive your high nellies out of the back shed and dust of your tweeds for this jolly good parade around the city. Relieve the golden age rivalry of the beautiful machine. Join the craic of this rollicking ride on our cultural city cycle. We will welcome the Lord Mayor for our Opening, then head to Anglesea street and around the city, visiting some of the new cycling lanes around while hearing interesting stories about Cork and Corkonians. 
Ice cream is offered by Casanova Gelato during the cycle and nibbles by Luigi Malones restaurant and Tedo tapas bar afterwards 🙂 
Saturday 18th of Sept
|10:30am| Cobh cycle 
@ The Fountain on Grand Parade
This is a leisure cycle to Cobh, nice and flat for all fitness level.  
10-10.30am: Cork Community Bikes is happy to give tips on bicycle maintenance 
10.30am: start of cycle from Grand Parade
We'll make our way towards Blackrock Castle and cycle along the greenway. We will take the ferry at Passage West and head to Cobh to visit the Titanic Memorial Park and John F. Kennedy Park. 
Ice cream is offered by Scoops and our cyclists also have the option to buy coffee/tea +lemon crepes or tea/coffe + muffin/scone/ on offer by Addicted cafe. 
For closing the day, we will be having some nibbles by Hansum, Wok'n'roll back in the Marina Market.